Pankaj Kumar
(Senior Accountant)
Pankaj Kumar (Senior Accountant)
Rajiv Ranjan Sinha
(Program Manager)
Mr Rajiv Ranjan Sinha is one of the founder members of Srijan Foundation. He holds PGD in Rural Development from XISS, Ranchi. He has 20 years of experience in the social service sector. His experience spans across diverse role in various positions, in different agencies in India such as CINI, AVI-UK, Population Services International, Nav Bharat Jagriti Kendra. He also has consultancy experiences with several national and international organizations and has experiences in research, advocacy, networking and communication on the issue affecting women and children such as alternative forms of childcare, women empowerment etc.
Presently, he works in the capacity of Program Manager for Srijan Foundation. He, through technical support to the team manages and assures the qualities of the programmes being implemented by Srijan.
Shreyasi
Documentation Officer
Masters in Social Work from Visva-Bharati University 2021. Placed as Documentation Officer in Child Marriage Prevention Program.
Naresh Manjhi
Women Empowerment
Dhanmayat
HIV/AIDS (Health)
Sanjay Kumar
Child Rights/ Childline
With more than 7 years in the field of Child Rights and Protection, Sanjay Kumar is working as the Child Protection Coordinator in Srijan Foundation since 2011. He is a graduate from GLA College, Palamu.
He also is a member of the Project coordination Committee in Srijan Foundation.
Rahul Kumar
Sustainable Agriculture
Kailash Kumar
(Asst. Accountant)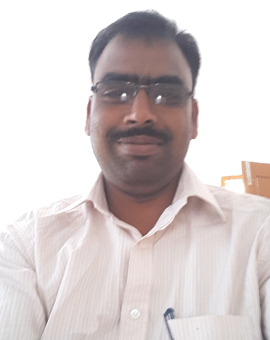 Dayal Prasad
Sustainable Agriculture
Heran Surin
Sustainable Agriculture
Heran Surin is a graduate and holds a B.Com degree. He is one of the senior staff in Srjan Foundation. He has been working as a Project Coordinator and Unit in Charge in Manoharpur, West Singhbum. He comes with a rich experience in the areas of agriculture and allied activities.
Sanjit Kumar
Women Empowerment
Soumi Chakraborty
Safe Mobility and Counter Trafficking
Soumi Chakraborty is a MSW graduate from Visva-Bharati University, Shantiniketan. She has a two years' work experience on the issue of Secure Mobility and Safe migration of Women. She is a dynamic professional who has expertise in the fields of documentation, planning and coordination. She joined Srijan Foundation in the year 2017.
Chunnu Kumari
Child Rights & Protection
Sayari Dasgupta
Women Empowerment
PHOTO15
PHOTO14
PHOTO13
PHOTO12
PHOTO11
PHOTO10
PHOTO9
PHOTO8
PHOTO7
PHOTO6
PHOTO5
PHOTO4
PHOTO3
PHOTO2
PHOTO1
Ms. Pooja is one of the founder members of Srijan Foundation. She holds PG diploma certificate in Rural Development and Masters Degree in Gandhian Thoughts. She has 24 years of experience in the social service sector. Her areas of interest include gender based discrimination, promoting safe migration and counter trafficking.
She also served as the Member of District Mentor Group- Community Based Monitoring of NRHM in Hazaribag district. She is the convenor of the JATN- Jharkhand Anti Trafficking Network.
Mr. Manna is one of the founder members of Srijan Foundation. He holds a PGD in Human Resource Management and masters degree in Gandhian Thoughts. His areas of expertise include project planning and rural development. In a career spanning over 25 years, he has served various national and international agencies working in India as a research associate, consultant and freelancer.
Mrs. Sharma is one of the senior staff members of Srijan Foundation involved in programmes and trainings. She is a graduate from Magadh University and has 12 years of experience in the field of violence against women (VAW) and HIV aids.
Mr. Halder also is one of the founder members of Srijan Foundation. With a background in PG Diploma in Rural Development, he has two and half decades of experience in social service. He started his career young, as a programme supervisor and also has remained state level Facilitator for Reproductive & Child Health (RCH) and Water & Sanitation by SIHFW, Patna & UNICEF (1997-2002). His field of expertise includes participatory planning and action.